Episodes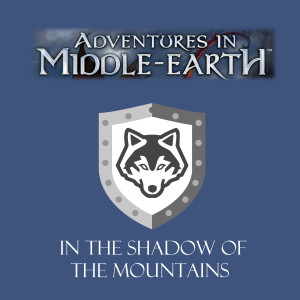 Thursday Oct 15, 2020
Thursday Oct 15, 2020
S01E36 Still in the Dwarven mines below Mountain Hall, the fellowship fought and defeated a huge spider and its brood. A bridge across a chasm invites further exploration as does some of the un-investigated tunnels at this depth in the mines. We join them just after the battle.
This is an Adventures in Middle-Earth actual play using the D&D 5e system on Fantasy Grounds.
You can find session summaries, items and characters on World Anvil where our campaign is called "In The Shadow of The Mountains". ( https://www.worldanvil.com/w/in-the-shadow-of-the-mountains-kergan )
This episode has jump cuts to keep the run time down.
4:49 Husks
12:07 Water
30:55 Ambush
Watch on YouTube: https://youtu.be/z32HE96A32k
iTunes: https://podcasts.apple.com/gb/podcast/wolfshield-actual-play/id1461466298
Email: vids@wolfshield.co.uk
Twitter: @wolf_shield
Facebook: https://www.facebook.com/WolfshieldApps/