Episodes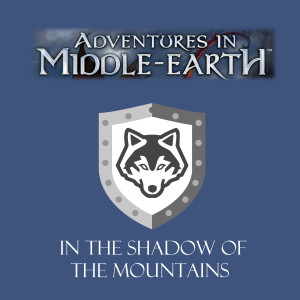 Thursday Dec 24, 2020
Thursday Dec 24, 2020
S01E41 After a fractious Folkmoot where the Woodmen gained a new enemy called Mogdred, the estranged son of Ingomer and now lord of Tyrant's Hill, spurned the friendship of the people of East Blight but gained the thanks of settlers of the Black Tarn, it is time to ride north then east on their newly purchased mounts.
This is an Adventures in Middle-Earth actual play using the D&D 5e system on Fantasy Grounds.
You can find session summaries, items and characters on World Anvil where our campaign is called "In The Shadow of The Mountains". ( https://www.worldanvil.com/w/in-the-shadow-of-the-mountains-kergan )
This episode has jump cuts to keep the run time down.
4:17 Gandalf
11:57 Roll initiative
32:00 The Standing Stones
36:49 The Easterly Inn
50:32 Rowanhold
Watch on YouTube: https://youtu.be/2x99MjahvE0
iTunes: https://podcasts.apple.com/gb/podcast/wolfshield-actual-play/id1461466298
Email: vids@wolfshield.co.uk
Twitter: @wolf_shield
Facebook: https://www.facebook.com/WolfshieldApps/