Episodes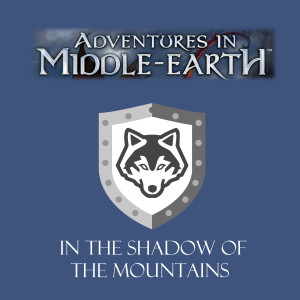 Thursday Dec 31, 2020
Thursday Dec 31, 2020
S01E42 Final episode. The fellowship intend to make the Festival of the Five Armies in Dale but to do so requires riding through tough terrain and lawless hills first before the more pastoral lands closer to city. We join them as they leave Rowanhold.
This is an Adventures in Middle-Earth actual play using the D&D 5e system on Fantasy Grounds.
You can find session summaries, items and characters on World Anvil where our campaign is called "In The Shadow of The Mountains". ( https://www.worldanvil.com/w/in-the-shadow-of-the-mountains-kergan )
This episode has jump cuts to keep the run time down.
6:42 Hope and dispair
10:45 Grey Mountain Narrows
18:01 Northern Dalelands
20:31 Dale
24:24 The Drunkenstone
34:14 A letter from a friend
45:40 Scam the scammer
55:12 Opening Ceremony
Watch on YouTube: https://youtu.be/G59WnSmKGdk
iTunes: https://podcasts.apple.com/gb/podcast/wolfshield-actual-play/id1461466298
Email: vids@wolfshield.co.uk
Twitter: @wolf_shield
Facebook: https://www.facebook.com/WolfshieldApps/