Episodes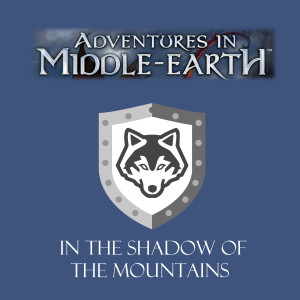 Thursday Oct 01, 2020
Thursday Oct 01, 2020
S01E35 The companions have ventured into the mines below Mountain Hall to investigate how much a threat the goblins pose. Discovering a hidden Dwarven mine, they explored its dark tunnels to find it still inhabited by a nest of spiders. After a quick brutal fight the fellowship resolve to heal up and move further in.
This is an Adventures in Middle-Earth actual play using the D&D 5e system on Fantasy Grounds.
You can find session summaries, items and characters on World Anvil where our campaign is called "In The Shadow of The Mountains". ( https://www.worldanvil.com/w/in-the-shadow-of-the-mountains-kergan )
This episode has jump cuts to keep the run time down.
12:19 Ledger, letter and tools
25:58 Back up top
29:07 Back down
36:33 The bridge
Watch on YouTube: https://youtu.be/Y2l8lLIAL-g
iTunes: https://podcasts.apple.com/gb/podcast/wolfshield-actual-play/id1461466298
Email: vids@wolfshield.co.uk
Twitter: @wolf_shield
Facebook: https://www.facebook.com/WolfshieldApps/