Episodes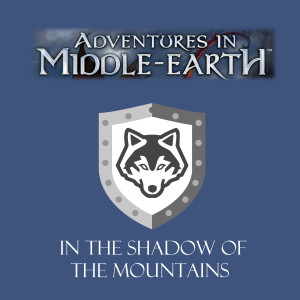 Thursday Oct 29, 2020
Thursday Oct 29, 2020
S01E37 Crossing the bridge in the Dwarven mines below Mountain Hall, the fellowship found dark water filled tunnels. Exploring one led to an ambush by yet more spiders. The skirmish was fierce with Hathus's healing and Sigmarr's withering fire employed to full effect. The spiders fled back to their nest but have left Arahad and Monin immobilised with poison. It is time to return to the surface to rest, recuperate and resupply.
This is an Adventures in Middle-Earth actual play using the D&D 5e system on Fantasy Grounds.
You can find session summaries, items and characters on World Anvil where our campaign is called "In The Shadow of The Mountains". ( https://www.worldanvil.com/w/in-the-shadow-of-the-mountains-kergan )
This episode has jump cuts to keep the run time down.
6:34 Descending again
23:02 Tentative legs
35:14 End fight
47:43 Briefing Hartfast
Watch on YouTube: https://youtu.be/xuaAfwL5hLc
iTunes: https://podcasts.apple.com/gb/podcast/wolfshield-actual-play/id1461466298
Email: vids@wolfshield.co.uk
Twitter: @wolf_shield
Facebook: https://www.facebook.com/WolfshieldApps/