Episodes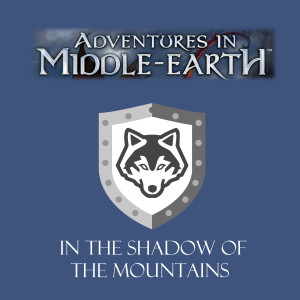 Thursday Nov 12, 2020
Thursday Nov 12, 2020
S01E38 The spider threat removed and the dark underground waters keeping the Goblins at bay, Mountain Hall is safe for now. After resupplying, the fellowship have headed south-east wards, bound for Rhosgobel once again. This time to attend a Folkmoot where the movers and shakers of the Woodmen should be in attendance. After a few uneventful days, the party were investigating some ruins for a likely campsite but it was already occupied by goblin kind, probably Orcs. We join the group as Sigmarr has just asked his comrades if the occupants should be left alone or dealt with..
This is an Adventures in Middle-Earth actual play using the D&D 5e system on Fantasy Grounds.
You can find session summaries, items and characters on World Anvil where our campaign is called "In The Shadow of The Mountains". ( https://www.worldanvil.com/w/in-the-shadow-of-the-mountains-kergan )
This episode has jump cuts to keep the run time down.
20:37 Actions
49:48 End of combat
59:18 Lucky find
Watch on YouTube: https://youtu.be/tZpiJuNnLXM
iTunes: https://podcasts.apple.com/gb/podcast/wolfshield-actual-play/id1461466298
Email: vids@wolfshield.co.uk
Twitter: @wolf_shield
Facebook: https://www.facebook.com/WolfshieldApps/