Episodes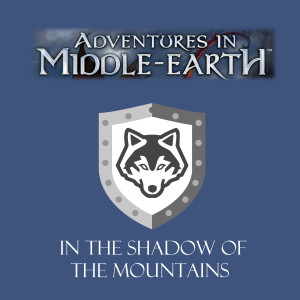 Thursday Aug 06, 2020
Thursday Aug 06, 2020
S01E31 With Byrgol's help the imposing Dwimmerhorn was found. Much more than a tower it was a collection of several stone buildings atop a steep hill. Clambering up an old goat track, Sigmarr was able to make some initial observations and report back. This threat was too much for Amalfrida who left during the night to warn and help defend her people. Fortunately, a Dunadan ranger called Arahad was also in the area and pledged to help the companions explore the orc filled complex. Following the same path the next morning, the whole group got as far as the walls which everyone except Monin climbed over. Scouting the various buildings all went well until Sigmarr looked inside the temple. Making plans within were a large orc, human and, lying on the floor between them, an ancient withered black robed corpse, with pale skin drawn tight over bones, its unmoving head featureless but for a gleam in its eye-sockets. Also in the temple, was a Coffin-sized casket reinforced with iron bands, displaying an oversized length of chain, each black metal link the size of a human head. The luminescence seems to radiate from the chain itself and most likely the source of the green glow observed on previous nights. A sixth sense Sigmarr didn't know he possessed saves him from detection as he ducks out of sight as the spirit-eyes turn to the upper window, and he and Arahad retreat behind the keep walls. Seconds later, as they are whispering their plans to escape the Dwimmerhorn, a shadowy figure that Hathus recognises as the spirit Irimë spent a long night battling last year slithers around the corner of the keep towards them. The spirit hisses a word in the Black Speech of Mordor, then vanishes. A moment later, the Orc-horns blow...
This is an Adventures in Middle-Earth actual play using the D&D 5e system on Fantasy Grounds.
You can find session summaries, items and characters on World Anvil where our campaign is called "In The Shadow of The Mountains". ( https://www.worldanvil.com/w/in-the-shadow-of-the-mountains-kergan )
This episode has jump cuts to keep the run time down.
8:34 Spotted!
17:07 Caught!
Watch on YouTube: https://youtu.be/7Eizq05m2cY
iTunes: https://podcasts.apple.com/gb/podcast/wolfshield-actual-play/id1461466298
Email: vids@wolfshield.co.uk
Twitter: @wolf_shield
Facebook: https://www.facebook.com/WolfshieldApps/