Episodes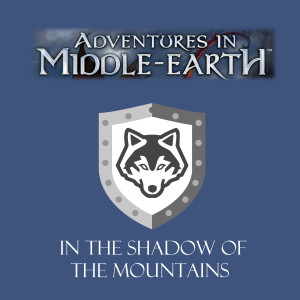 Thursday Sep 03, 2020
Thursday Sep 03, 2020
S01E33 On returning to Mountain Hall with news of the evil fortress, The Dwimmerhorn, the companions were accused of ill deeds by Hartfast. The reason for his change of attitude was the presence of their old enemy, Magric. The fellowship argued their case well so Magric, knowing the tide was turning, stabbed Hartfast and fled, only to be cut down by arrows as he floundered in the icy mountain river. The party went to sleep in their rented house, relieved to have a warm bed again. Alas, the rest was short lived as they were assaulted by orcs in the night, the foul band led by the huge orc warrior last seen in the temple at the Dwimmerhorn. The evil creatures were all slain, Hathus again raining down killing blows, but Arahad was knocked senseless in the melee. We join the party after a fellowship phase after 3 or 4 months have passed. Arahad, quickly healed by Hathus after the fight, stayed with the fellowship to travel with them to Rhosgobel. All, except Hathus, spent time cleansing themselves of some shadow points with the scholar instead performing research on the chain, the dark spirit and The Dwimmer horn. Radagast was able to impart some knowledge on all three. The fellowship phase has now finished and the companions are on their way back to Mountain Hall to investigate the mines where Goblins have been heard...
This is an Adventures in Middle-Earth actual play using the D&D 5e system on Fantasy Grounds.
You can find session summaries, items and characters on World Anvil where our campaign is called "In The Shadow of The Mountains". ( https://www.worldanvil.com/w/in-the-shadow-of-the-mountains-kergan )
This episode has jump cuts to keep the run time down.
5:53 Gandalf
12:15 Stone statue
15:47 Mountain Hall
21:17 The miners
31:25 The mine
Watch on YouTube: https://youtu.be/9HspgM5ps8w
iTunes: https://podcasts.apple.com/gb/podcast/wolfshield-actual-play/id1461466298
Email: vids@wolfshield.co.uk
Twitter: @wolf_shield
Facebook: https://www.facebook.com/WolfshieldApps/